It makes you feel like your life is over. Real patients want real insights and straight talk. Hear from the world's leading research and clinical experts on the state of the science and emerging cures. Angry@Arthritis is your hack to get smarter so you can get better.
Get the skinny on what clinical trials to cure OA are currently available and the ones that failed.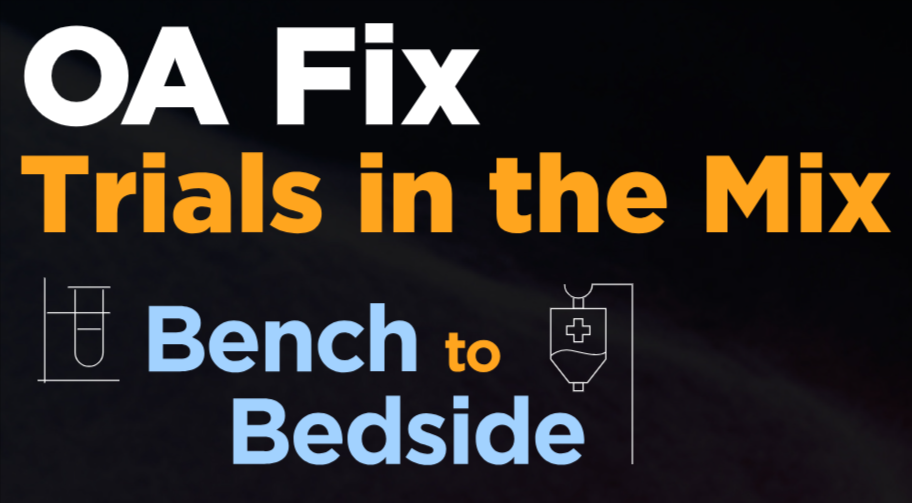 Uncle Sam Signs Up to Cure Osteoarthritis
We're stoked about ARPA-H's new Novel Innovations for Tissue Regeneration in Osteoarthritis (NITRO) program – America's moonshot to cure OsteoArthritis. NITRO is headed by Dr. Ross Uhrich, who attended the Angry@Arthritis OA Shark Tank on the Hill. We are excited to partner with Congressman Connolly (D-VA) and other members of the U.S. Congress to support this breakthrough program.
This from Xavier Beccerra, Health and Human Services Secretary:
"Americans who suffer the disabling pain of osteoarthritis know what a game-changer this would be."
This from Dr. Ross Uhrich, NITRO Program Manager, ARPA-H:
"This is really looking to cure and/or eradicate or massively change the algorithm for an entire disease, where we have the ability to tactically fund and create a new range of therapeutics, far broader and more aggressively than anything else that I've seen. This is not something that takes 15, 20, 25 years to get to patients."
Let's roll up our shirt sleeves and cure OA now!
Three key links to learn more:
An arthritis diagnosis can be devastating – mine certainly felt that way. Then, you start trying to understand the disease and treatment options – and you run right into a frustrating storm of doctors pointing in different directions, jargon, and hopelessness. Initially, I found only one valuable patient resource to answer my questions – hint, it rhymes with "oogle." That's not good enough.